The 2023 model hosts more power and torque, greater all-electric range and the latest, most sophisticated version of Mitsubishi's confidence-inspiring Super All-Wheel Control (S-AWC) 5 all-wheel drive system. The plug-in hybrid model can be smarter and more efficient - while cutting the carbon footprint.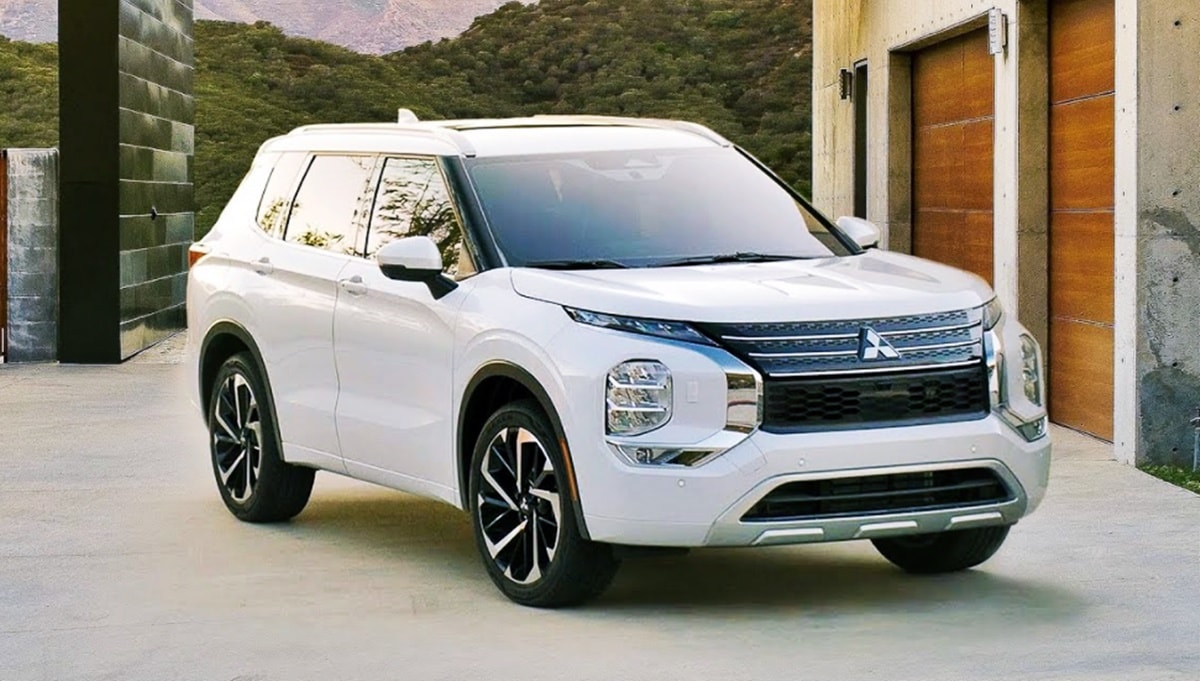 As a plug-in hybrid it is the best of both worlds - Gasoline and Electric Power. 
Get the clean quiet efficiency of an EV with a 38 Mile All Electric- Range and, unlike a conventional EV, this vehicle can even charge its own battery without plugging it in at all. Because it's a hybrid, you have the extended range of a gas-powered vehicle when you need it - which means no 'range anxiety'. No worries about whether there's an available plug or how far away the next charge station may be - with up to 420 miles of total range!
The electric-powered motor offers more power than the previous model, so you're in more control when driving electric. The 2023 Outlander PHEV makes a statement everywhere you take it - not bad for a 64 mpg SUV with 7 seats and 3 rows. You can even preheat or precool your cabin while the Outlander is still plugged-in, using your Mitsubishi Connect option.
The Outlander PHEV is proof we do not need to sacrifice safety or comfort. Everything is designed to feel good to the touch and attractive to the eye. From control knobs to the grip of the steering wheel to the shape of the gauges - nothing misses the high-quality touch. "Omotenashi" is the Japanese word to express this.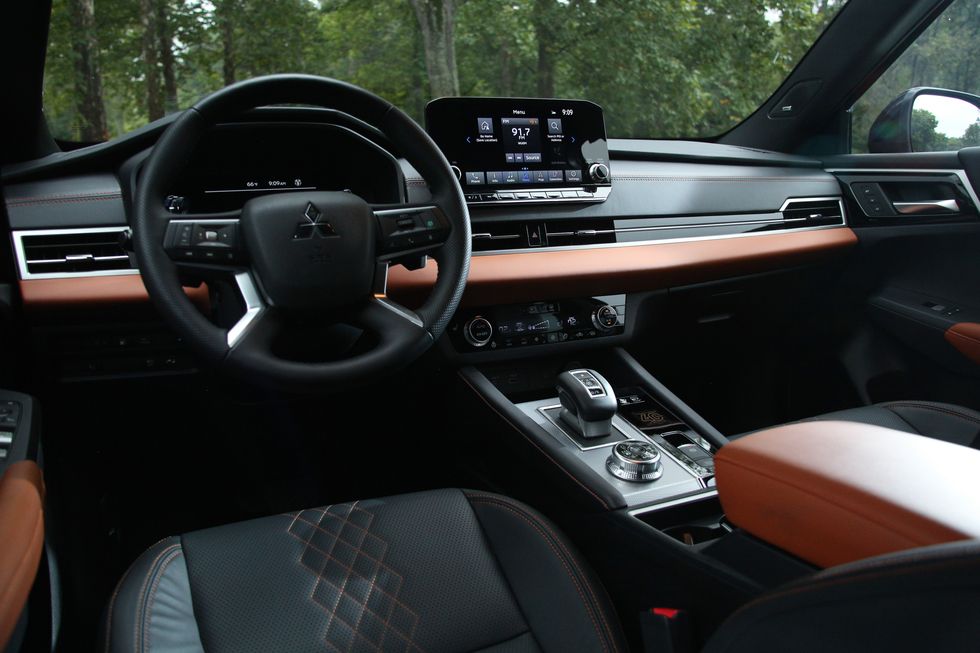 For those long commutes home when you're stuck in traffic, there's even a massage option for both driver and passenger seats.
What do you need to know?
You can operate from three battery modes:
1. Battery Save Mode 
Allows you to save whatever battery charge you have until you reach your destination.
2. EV Priority Mode 
Allows you to drive in clean and quiet EV mode as long as you have enough charge in the battery pack.
3. Battery Charge Mode
Charges the battery regardless of whether your vehicle is being driven or stationary-  just by running the gasoline engine.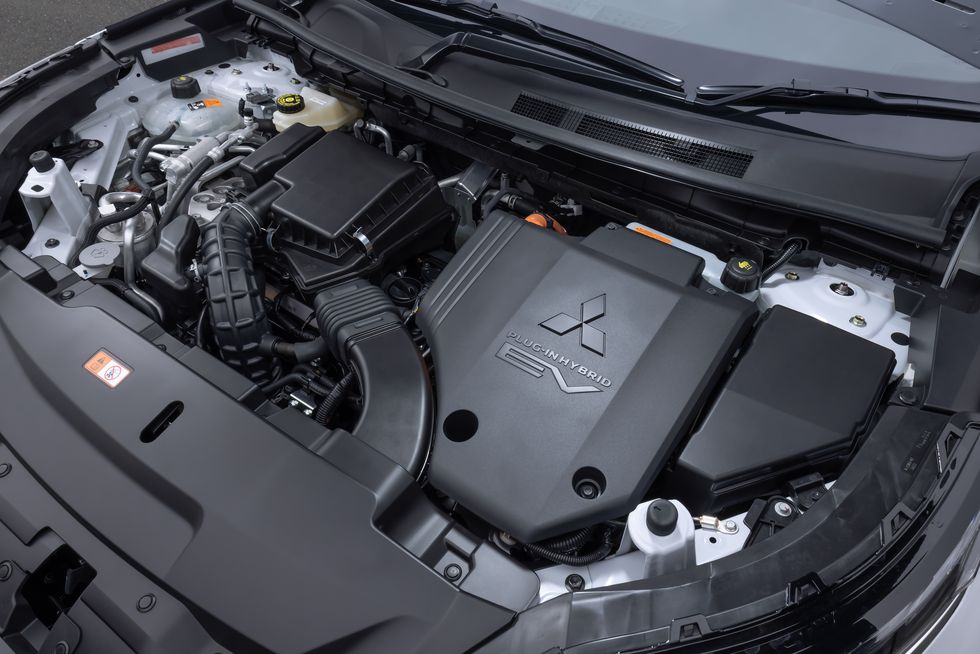 Three ways to charge the Outlander PHEV include:
1. Normal Charging
An EV Charging outlet at your home with a full charge taking about 6.5hrs. (Similar to the outlet at home to power your dryer)
2. Quick Charging
At a charging station in a parking lot, the airport, or at your office building. Plug your EV Outlander into a compatible DC Charger and it will take 38 mins to refill 80% of its battery, giving you 30 miles. Fast, convenient refueling on every corner.
3. Charging by the Engine
This mode gives you an 80% charge in about an hour and half. You can use it whether the vehicle is stationary or driving and because it's a hybrid you can revert to the gas engine to extend your range and avoid any 'range anxiety'.
Mitsubishi is committed to reducing its carbon emissions from new vehicle 40% by the year 2030.
The 2023 Outlander PHEV is the change that challenges us to look beyond the obvious - pushing beyond expectations at every turn. And, Mitsubishi Motors ensures that wherever change takes you, you will be ready to Drive Your Ambition. The future of PHEV efficiency is here.