Did you know that Mitsubishi was first established as a shipping firm in 1870? And while this fact might only be relevant the next time you attend 'trivia night,' we've compiled 5 reasons you should consider Mitsubishi the next time you're looking for a vehicle.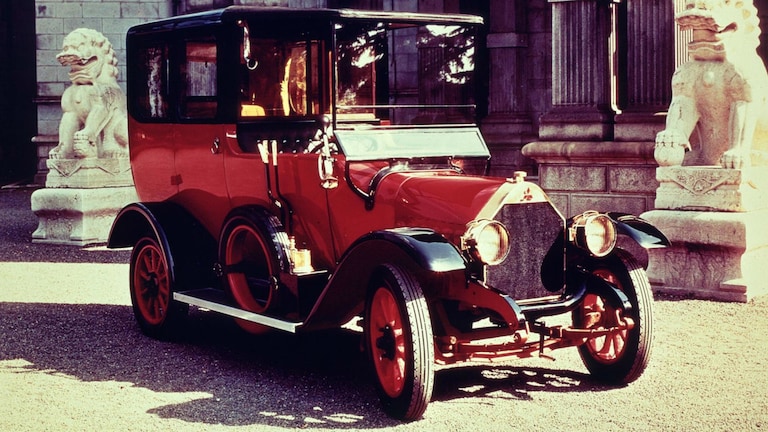 A Century of Innovation
Mitsubishi's history comprises an impressive number of innovations that helped move the automotive industry forward. First, the brand holds the distinction of introducing the first production car in Japanese history with the Model-A in 1917. In the following decades, Mitsubishi would go on to design the first full-time four-wheel drive sedan on the Japanese market in 1936 as well as pioneer the use of an Active Electronically Controlled Suspension on the Galant VR-4. In 1990, Mitsubishi introduced the world's first electronically-controlled Traction Control System to feature not only a slip control function but also a preventive safety function that calculated the course of the vehicle and adjusted the traction force to restrain lateral slip or skidding. Today, this spirit of innovation remains alive and the brand is leading the industry in the introduction of the latest technologies. Solid resume, isn't it!?
All-Wheel Control
We've mentioned that Mitsubishi was a pioneer in the development of four-wheel drive vehicles with the PX33 in 1936. But that's just the tip of the iceberg. Since then, Mitsubishi has built a stellar reputation for producing some of the world's toughest and most advanced four-wheel drive vehicles. For instance, the brand has gone on to win four driver's and one manufacturer's world title in the World Rally Championship. Moreover, the brand holds the all-time record for the number of wins at the legendary Paris-Dakar Rally, with an amazing 12 wins. With this kind of resume, it comes as no surprise that Mitsubishi knows how to engineer a great four-wheel drive system.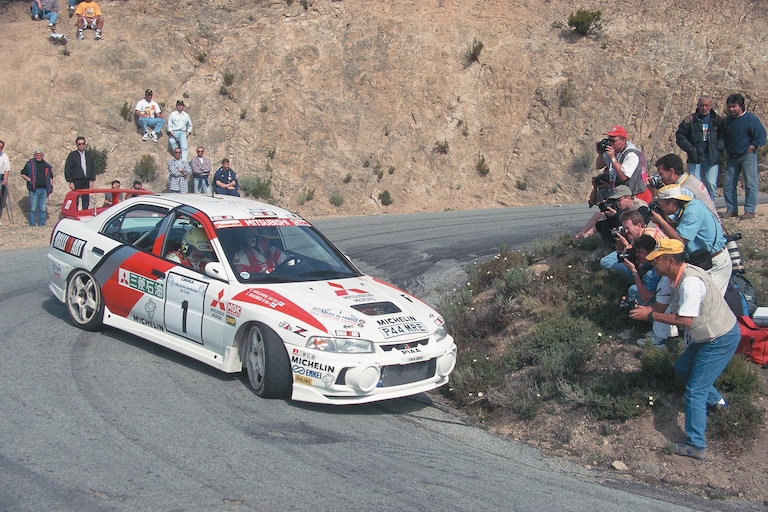 Mitsubishi's standard All-Wheel Control is an impressive system. Available in the Outlander and RVR, it operates thanks to a simultaneous interaction of Mitsubishi's electronically controlled coupling, active stability control and anti-lock brakes, ensuring safety and capability. Notably, this system features three driver selectable modes, allowing the driver to expertly face any condition as well as optimize fuel economy and 4-Wheel Drive capability without compromising safety.

The ultimate in performance comes with Mitsubishi's Super All-Wheel Control, available on the Eclipse Cross, Outlander GT S-AWC and Outlander PHEV. In addition to the technology included on the All-Wheel Control system, S-AWC offers an Active Front Differential that limits the differential speed between the right and left front wheels with an electronically controlled clutch and Active Yaw Control. Thanks to these torque vectoring technologies, Super All-Wheel Control provides even better cornering and predictive handling, bringing control, capability and confidence to the next level.
Dependability
It's almost impossible to talk about Mitsubishi without mentioning words like reliability, dependability and warranty. The brand boasts of carrying "the best backed cars in the world," and it's easy to see why. In addition to proving the mantle of their cars in some of the world's most demanding off-road races, Mitsubishi is so confident in the quality, reliability and durability of their cars that they back them with their legendary 10-5-5 warranty.

What does 10-5-5 mean? First, it's a bold 10-year, 160,000 km powertrain warranty that will last long after the new-car smell fades. Second, it's a 5-year, 100,000 km new vehicle limited warranty that backs just about every part in a Mitsubishi vehicle. And finally, it's 5-year, unlimited mileage Mitsubishi Motors Roadside Assistance available 24 hours a day, 365 days a year. All considered, if you're after dependability and peace of mind, Mitsubishi sounds like the perfect choice for you!
Steering to the Future
Mitsubishi is a brand that is constantly innovating. As mentioned, they have pioneered technologies such as four-wheel drive and traction control, and Mitsubishi is fully turned towards the future with their development of electric propulsion. In fact, the Japanese manufacturer began researching and developing electric vehicle technologies as early as the 1970s, and in 1999, their FTO-EV prototype earned a Guinness World Record by being the first electric car to travel 2,000 kilometers in 24 hours. In recent history, the brand has produced and sold over 50,000 i-MIEV electric cars, while in 2014, the MiEV Evolution III beat the Pikes Peak International Hill Climb's EV prototype course record by over 30 seconds, with MiEV Evolution III's finishing first and second in the competition. In order to help develop a plug-in SUV, Mitsubishi also tested its EV and Twin-Motor 4WD technologies in the Baja Portalegre 500 off-road race.

The great part about all this innovation is that it is already available to you as a customer. In 2018 Mitsubishi debuted the Outlander PHEV which has become the world's best-selling plug-in hybrid crossover! The Outlander PHEV (for Plug-in Hybrid Electric Vehicle) allows you to run in electric-only mode as well as in two hybrid modes, and can carry you around with zero fuel consumption, charge its own battery, or combine engine power with the electric motors to give you a power boost when you need it! And don't think for a second that Mitshubishi only focused on the hybrid technology: the Outlander PHEV is clearly an exceptional vehicle. It comes standard with Mitsubishi's Super All-Wheel Control system, as well as advanced features such as Rear Cross Traffic Alert, Blind Spot Warning and a 7 inch Smartphone link display audio with Android Auto™* and Apple CarPlay**. And of course, it wouldn't be a Mitsubishi if it wasn't backed by an exceptional warranty. In the case of the Outlander PHEV, the 10-5-5 warranty is in fact referred to as "10-10-5-5", as a 10 year / 160,000 km warranty is applied to the lithium-ion battery that powers it, in addition to all other elements of Mitsubishi's legendary warranty being carried over.
Value for Money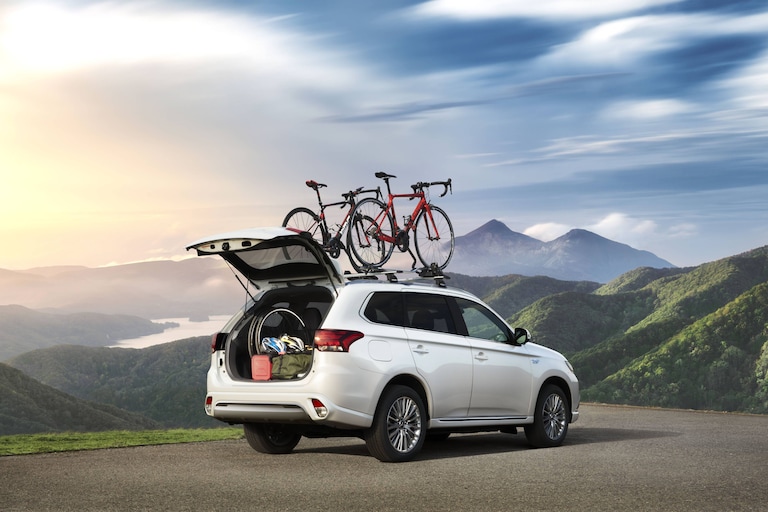 Let's be honest, advanced features, a great warranty and supreme capability are only really attractive if they're offered for the right price. As it turns out, this is one of Mitsubishi's strongest assets. The brand offers one of the country's most affordable cars with the 
Mirage
, while the 
RVR 
comes standard with heated front seats, a 7.0" Smartphone link display audio with Android Auto™* and Apple CarPlay**, and Hill Start Assist. The 
Eclipse Cross
, for its part, even includes features such as Mitsubishi's Super All-Wheel Control system, heated and folding power side-view mirrors with integrated LED indicator lamps, LED daytime running lights, USB ports, Android Auto™*, Apple CarPlay**, and much more as standard. We've already mentioned how well-equipped the Outlander PHEV is, and if cutting edge tech is your kind of thing, you can opt for features like Lane Departure Warning (LDW), Forward Collision Mitigation (FCM) with pedestrian warning, and Adaptive Cruise Control (ACC). Needless to say, it you're looking for a very well-equipped vehicle with the latest tech at an extremely competitive price, Mitsubishi presents a compelling option.